The render looks fantastic!!
Although it hasn't been painted it still has improved the aesthetics of the home ten fold!
I called my builder as i thought that the renderers had done a slack job to the alfresco area. Turns out it was just drying, the following day it looked great! Shouldn't panic so much..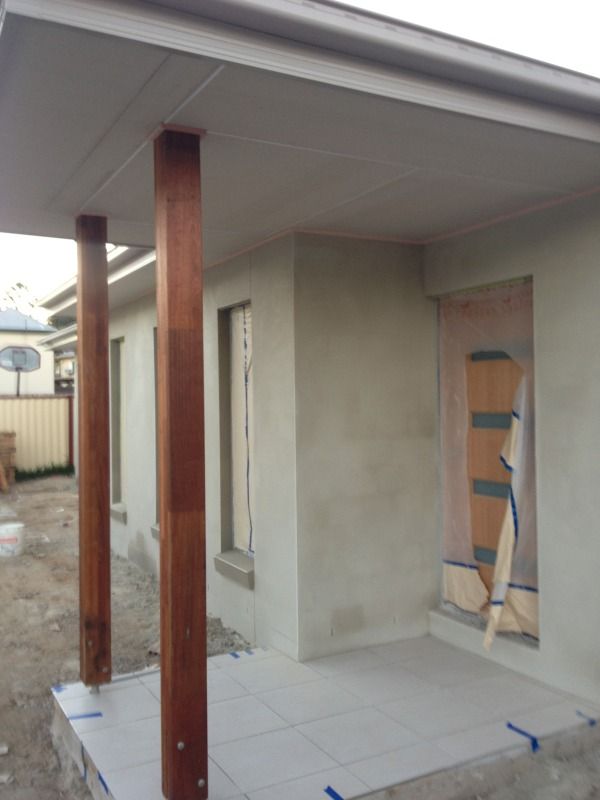 I